Summer officially ended on 23rd September, but people have started feeling especially autumnal since the beginning of the month, especially as it's now Pumpkin Latte season which is increasingly becoming the hip and trendy way to mark the start of Autumn – especially in the marketing calendar.
As the seasons change, it's a fantastic time to take inventory of your marketing materials and make sure your On Hold Message reflects the present and future of your business, not the past. Depending on your industry, your on hold marketing might include some of the following content:
Advertise Oktoberfest , Halloween, and other seasonal celebrations.
Remind callers of space rental opportunities for parties.
Start promoting Black Friday, Cyber Monday and Christmas offers.
Inform callers of Halloween, Bonfire Night and Christmas room rates.
Feature upcoming sales – especially for end of season products.
Announce special opening hours for events leading up to New Year's Eve.
Businesses, in general, can grow community outreach by promoting month-long observances. For example, October is National Breast Cancer Awareness Month and National Arts and Humanities Month. Every month has designated observances, some of which might be relevant to your business.
Autumnal on hold marketing has two main points to think about. Firstly, think about what changes for your business at the end of summer, and include these things in your On Hold Message. Secondly, start developing script ideas with content centred on your end of year season promotions. By including both of these content areas, your program will be up to date and can help you plan for your business' future.
At Onhold Studio, we offer a complimentary scriptwriting service when you place an order or update. So if you're not quite sure of what to include in your next script update, contact your account manager directly who will be happy to assist you in getting your script up to date for the end of year season.
About us and this blog
Onhold Studio has been developing custom on hold audio messages for almost two decades! We specialise in audio marketing for both VoIP and conventional telephone systems. Our team can handle every step of the process for you, whether you need music or on hold messaging, call menu options, or out-of-hours audio messages.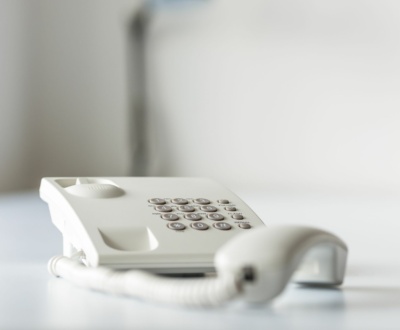 By streamlining customer communication, phone messages can significantly enhance your business's efficiency and ensure a seamless experience for callers.