Mobile Connect Platform
Hands full, working remotely, hot desking or busy travelling?
Take business calls whenever and wherever your work takes you.
We have a fantastic mobile phone solution for your business. You can now link your business phone number to your mobile device through the OHS Connect Platform. Using the mobile app, you and your employees can make and receive business calls while you remain integrated with a full business phone system.
Enquire Now! or Scroll for More Information
The Mobile Connect Platform is a business phone app you can use on your smartphone. When you call or message via the Mobile Connect Platform, your caller ID reflects that you're calling from your business, so you project a professional business presence even when you're not in the office.
Works with Android™ phones and iOS devices. It's so easy to use, you'll instantly see why this is a go-to app for thousands of businesses.
Keep personal and business phone use separate. Integrates mobile employees with the robust calling features they enjoy in the office.
Maintain a professional business presence from wherever you're working where mobile data (4G, 5G) or WiFi connectivity is available.
With flexible call packages to suit any size or type of business.
Plays professionally recorded messages, including a welcome greeting or menu options, on hold music or messages and a night message.
Put callers on hold and they can listen to professional on hold messages, telling them all about your products and services.
Transfer calls to other colleagues or departments seamlessly whether you're in the office, hot desking, working remotely or travelling.
Answers every call professionally, never gives out a busy tone!
Are You Fed up of Missing Important Calls?
If you need to run your business via your mobile but still want to look professional, we have the solution!
Answering Service

Ensuring personal attention is given to your callers, enabling consistent high customer service.
Call Handling Service

There will always be someone available to answer your calls, no matter what time of the day.
Virtual Receptionist

Important messages are forwarded to you via phone call, email, social media or SMS.
Appointment Scheduling

Take bookings for your services. Callers can book with us, saving your team time and effort.
Lead Capture

Never miss a valuable lead again! There will always be someone available to take enquiries.
Custom Applications

From taking E-Commerce to Customer Service. We can offer a complete bespoke solution.
There are so many advantages to a VoIP phone system that it seems meaningless not to consider it, when looking to upgrade or for a new business telephone system.
Unify all communications to offer your business a feature-rich, scalable and affordable system that meets all your internal and external communication needs. We can tailor our solutions to incorporate essential communication mediums that streamline business communications such as implementing audio messages like welcome greetings, on hold music and out of hours, but also having the ability for voicemail, call menu options and inter-department intercom facilities.
Feature Packed

No minimum handsets, 100s of programmable features such as on hold messages, out of hours, seamless call diverts and you can even take calls wherever you want.
Take Calls Anywhere

VoIP allows you to receive and accept calls from a wide range of devices. Great for small businesses that may not have someone on hand to answer the phone all day.
Low Running Costs

The initial set up is extremely competitive and the maintenance costs of VoIP systems are far less than that of traditional business telephone systems.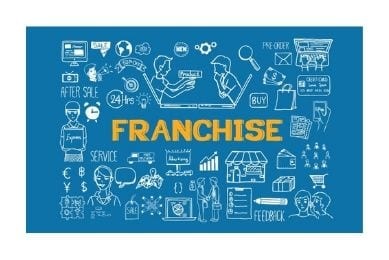 Oakfield Leasing, a long established UK wide finance & leasing company serving the needs…
Tell us about your project
Whatever your requirements we've got a solution for you
If you have a question or want to know more information about our services please contact our team using the form.
Onhold Studio were brilliant with our requirements. They were really quick and efficient—quotation was done in less than one hour while the media files were sent to us in less than 48 hours! The end product was absolutely great, very impressed. We will use them again. They were a pleasure to do business with. Suzanna Harley
Digital & Data Marketing Executive
Associating with Onhold Studio for an on hold message was a great experience. Besides an upright sound quality of the product, I was glad to receive a great service quality too- especially, a timely response to all requests made. Farheen Banu
Content Writer
We have again used Onhold Studio in February 2019 and Amy had our recording finalised in 2 days. Can not fault the service. Aslam Khan
Office Manager