We are self-confessed digital marketing extraordinaires!
We offer a wide range of Digital Marketing services, including audio production, video recording, company branding, social media marketing, custom website design and website management services.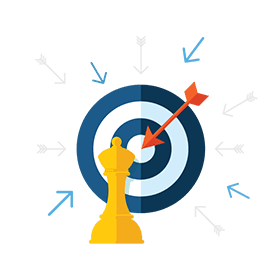 Onhold Studio™ has a long history of serving our worldwide base for more than 15 years. During that time, we have developed relationships with companies and organisations in virtually every industry. We recognise that each and every organisation have their own unique and diverse needs and requirements.
We work in areas as diverse as audio production, video production social media management and email campaigns. At Onhold Studio™, we pride ourselves on our ability to provide outstanding customer service and support, along with expert advice on how to best meet the requirements of any audio or marketing application. 
We specialise in telephone system messages, from welcome messages and multi-stage menus to out of office voicemails and monumental on hold tracks. All of our audio is mixed in-house with a wide variety of music tracks, everything from Beethoven's 5th to Ibiza club classics, and the voices of the many talented voiceover artists we work with.
With the recent popularity boom of VOIP telephone systems, that can be programmed to hold almost any message you can think of, we've recently opened a telecommunications arm of OHS, providing line rental, broadband and telephone solutions to customers with old, outdated, or faulty systems. From enquiry to installation, we can help find a complete telecommunications package that fits just right.
Amelia Evans
Marketing Specialist
Amy Power
Marketing Specialist
Greg McTear-Smith
Director
Kat Garner
Customer Support Operative
Katey Burke
Customer Support Operative
Laura Williams
Customer Support Operative
Matt Stead
Telecoms Sales Director Paula Dykes
Customer Support Operative
Stacey Kelleher
Customer Support Operative
Tim Roberts
Office & Sales Manager
Tom Harrison
Audio Production & Marketing
O U R    V I S I O N
We want to change the way businesses speak, listen and share their story through effective audio, video and digital marketing.
Passionate About Our Clients
Our digital marketing work speaks for itself. We deliver an outstanding service custom-tailored to each and every one of our clients — big or small.