The Simple 5-Step Marketing Strategy for Your Small Business
Thursday 10th November 2022
The Simple 5-Step Marketing Strategy for Your Small Business
The marketing messages you deliver to each of your marketing channels should build on one another, they should gradually educate your audience each time they interact with your brand, for example, your on-hold messaging is an integral part, of your multi-channel marketing strategy, the messages in your on-hold strategy should match all your other channels. But how do you write a marketing strategy in the first place?
Step 1 Do Your Research
Before you rush ahead and start planning your content strategy or investing money in PPC campaigns, do your research. It's important to understand the industry you're in and where you fit. A SWOT analysis is perfect for this. A SWOT (strengths, weaknesses, opportunities, and threats) if a framework used to evaluate a company's competitive position and assess the internal and external factors that could affect its future. Using the template below consider the following:
Internal Factors
(Strength) What are you doing well?
(Strength) What is your USP
(Strength) Is your brand strong?
(Weakness) What are your frequent customer complaints?
(Weakness) Do you have staff retention issues?
(Weakness) Are you profitable in comparison to your competitors?
External Factors
(Opportunity) What trends are evident in the marketplace?
(Opportunity) What demographics are we not targeting?
(Opportunity) Are you able to expand geographically
(Threat) Do your competitors dominate the market?
(Threat) Are there new regulations that potentially could harm your business?
(Threat)} Are there any political uncertainty that could affect your business?
A SWOT analysis helps you see the bigger picture and make potential problems easier to predict.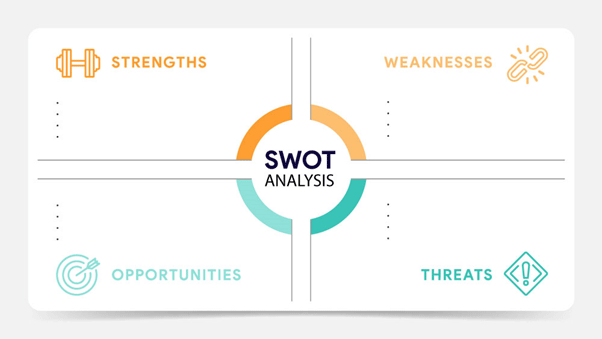 2. Check out the Competitions
A competitor analysis helps you understand how the competition works, how it attracts the customers you want to attract, and how you can outperform them. For example, you can analyse your competitor's reviews and identify where they are falling short on their service.
Identify who your true competitors are
Research their sales tactics
Evaluate their pricing
Research their marketing tactics
These can help you uncover areas for improvement in your own business.

3. Identify Your Audiences
Your target audience means the specific customers who would be most likely to purchaser your product or service including age, gender, location etc… Incorrectly identifying your audience could result in wasted spend. In fact $37 billion is wasted annually on badly target ad spend [Marketing Evolution]. How do you identify your audience?
Start with four different segmentations 1. Geography 2. Demographic. 3. Psychographic and 4. Behavioural
Next, identify and articulate their pain points
Research what attracts your current customers to your product and how they benefit from your product or service
Find out how your audience finds you
Identifying your target audience means you will be savvier with spend and keep you focused and your strategy efficient.
4. Be SMART
Being SMART and measuring the success of your marketing efforts will ensure your plan succeeds. SMART stands for Specific, Measurable, Attainable, Realistic, and Timely. We have a blog that perfectly explains SMART Marketing.
5. Create a Plan.
A marketing plan brings together all your research and identifies the focus your business needs to be successful. It's the link between strategy and delivery. It ensures the direction of the business, and the marketing activities are aligned and on budget. In short, a marketing plan supports the growth of your business and ensures its success.
Check out Dave Chaffey's marketing plan checklist and template and kick-start your marketing journey.
About us and this blog
Onhold Studio has been developing custom on hold audio messages for almost two decades! We specialise in audio marketing for both VoIP and conventional telephone systems. Our team can handle every step of the process for you, whether you need music or on hold messaging, call menu options, or out-of-hours audio messages.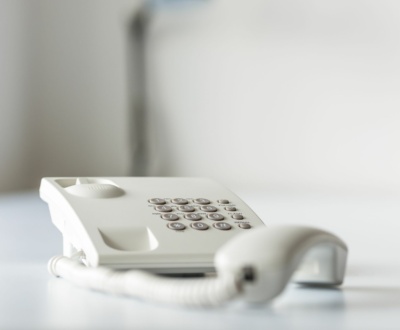 By streamlining customer communication, phone messages can significantly enhance your business's efficiency and ensure a seamless experience for callers.