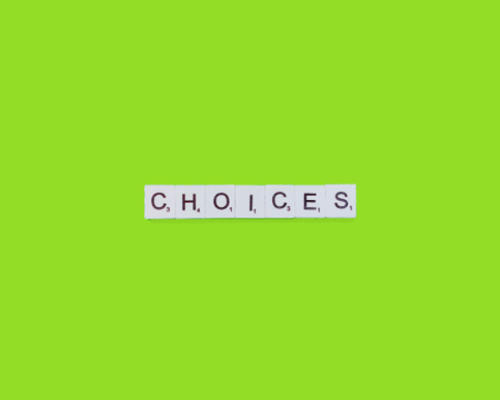 Deciding what phone messages are best for your company
Wednesday 9th November 2022
When deciding what phone messages you require for your phone there isn't a one size fits all approach. There are many variables including the size of the company and the industry which can affect what messages are needed. However, there are some general messages that are universal for most companies.
For example, a private dental practice with three branches will require these phone messages. A welcome/auto-attendant, on hold, out-of-hours and holiday messages. These are general enough to cover most queries that a caller may have when phoning up. The below paragraphs detail how our example company, a dental practice might construct their phone messages. The reasoning for each phone message can be found below the example paragraph underlined.
Welcome
"Welcome to Smile A While Dental Care, please be advised calls are recorded for training and monitoring purposes. Face coverings are still required when visiting the practice. To book an appointment please visit our website www.smileawhile.co.uk, please wait while we connect your call."
Welcome messages are the foundation of phonelines but also the easiest message to create. They usually follow similar formats, greet the caller, tell them what they need to know and pass them on to a representative. Very simple!
Auto attendant
"Welcome to Smile A While Dental Care, please note all of our calls are recorded for training and monitoring purposes. For our Wigan branch please press 1, for our Neston Branch press 2, for our Huyton branch press 3. To hear these options again, please press hash."
An auto attendant message can be coupled with or be used as an alternative to a welcome message. It's a valuable resource in business as it allows the customers to control their journey on the phoneline without having to take up the time of employees diverting calls to other phones.
2nd Menu phone messages
"Press 1 if you are a new patient
Press 2 if you are an existing patient"
Second menus are useful if you would like to further filter your callers.
Queue
"Thank you for waiting while we connect your call, you are number __ in the queue. Your call is important to us and will be answered as soon as possible. Thanks for waiting!"
A call queue while uncommon in most businesses can help those with busier lines retain their callers by giving them an indication of how far along they are in the queue. Calling up and hearing the same track on loop for 15 minutes isn't the best way to keep people on the line.
for all they know they could be next to be answered or one hundred people away from being answered. A simple short message will provide callers clarity and keep them engaged.
On-hold phone messages
"The Smile A While Dental practice is a purpose built surgery with a combined total of 80 years of clinical practice. Our staff are some of the most experienced and well trained professionals in the UK. Hosting some of the most innovative technology available in our field including an in-house CBCT scanner able to capture a precise 3d image of your teeth. We pride ourselves on our ability to stay up to date working only with the cutting edge of technology."
Music Gap
"Our comprehensive new patient dental exam includes a gum assessment, oral cancer screen and intra-oral radiographs. Ask us about it today. We also offer flexible interest-free payment options, so cost needs no longer be a factor when considering higher value treatments. For more information on all the services we provide, please visit our website at www.smileawhile.co.uk"
On hold phone messages are generally 3-4 prompts separated by a backing track, they serve a variety of uses from marketing new products and services to improving consumer perception by explaining your history, accreditations, plans for the future or whatever you believe is necessary for them to hear, and if you would like to include all of these things and more you can!
Out-of-Hours/ Voicemail
"Thank you for calling Smile A While Dental care, unfortunately you've reached us outside of our working hours. We are open Monday to Friday 9am-8pm and closed on weekends. If you have an emergency please call our emergency help line on ___________ and our out of hours emergency dentist will take your call. For general enquiries you can find more information about our services via our website, simply visit www.smileawhile.co.uk, if you would like to leave a voice mail please leave your name, number and reason to calling and we'll return your call as soon as we can."
Out of hours phone messages are another staple for any business, possibly more important than a welcome message as you will need to let the caller know you aren't able to take their call and when you will be able to. As well as this for a company that has an out of hours emergency service this is the place to mention it and supply contact details for those in need.
Bank holidays/Short notice events
"As a mark of respect, Smile A While Dental Care will be closed all day Monday 19th September for the Queen's funeral and will re-open as normal on Tuesday 20th September at 08:30am. The on-call dentist can be reached on _________, that number again, ________. For information on any of our services, please visit our website at smileawhile.co.uk Goodbye!"
Onhold Studio Prides itself on its ability to produce quick turnaround productions without any loss of quality. Bank holidays are often formatted similar to closed messages, however as the reason for the closure differs it is important to distinguish the two, quite recently we had an influx of bank holiday requests due to the Queens recent passing, each message stated the reason for their closure being as a mark of respect for the late queen, and announced when they would next be available as well as emergency contact details. Without clear guidance on the matter many may not suspect some services would be suspended.
Holiday phone messages
"Thank you for calling Smile A While Dental Care. Please be advised our offices are now closed for the Christmas holiday period and will re-open on the first working day of the New Year. The on-call dentist can be reached on _________, that number again, ________. For information on any of our services, please visit our website at smileawhile.co.uk, from all of us here we wish you a Merry Christmas and a Happy New year!"
Daytime Busy/Voicemail
"Sorry we missed your call all of our staff are currently busy. Please leave your name and number and member of our team will get back to you as soon as possible."
Daytime busy messages aren't as common as these other messages but still serve a useful function. By only allowing a certain number of callers to be on the line at a time it eliminates the chance that a caller will be stuck waiting to get through, and can give the team a chance to handle calls without fear of having to get through them all.
Summary
While these examples have real world application backing them it isn't one size fits all with phone messages. You may have more or less requirements than other businesses, it's entirely down to you to decide, however our team are on hand to provide expert solutions, to get in touch with us please email us at team@onholdstudio.co.uk or call us on 0333 990 0009.
Don't forget to check out our blogs for more helpful tips.
About us and this blog
Onhold Studio has been developing custom on hold audio messages for almost two decades! We specialise in audio marketing for both VoIP and conventional telephone systems. Our team can handle every step of the process for you, whether you need music or on hold messaging, call menu options, or out-of-hours audio messages.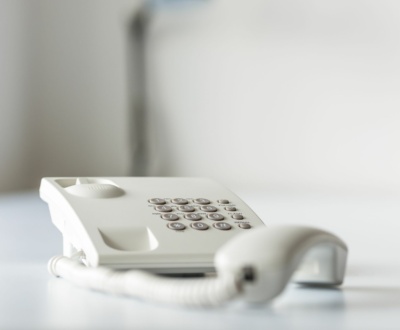 By streamlining customer communication, phone messages can significantly enhance your business's efficiency and ensure a seamless experience for callers.