A ⭐⭐⭐⭐⭐ Package from Excel Communications — Cloud Technology Specialists
We know that upgrading your business telephones can seem a lot of faff, with complex tariffs, mind-bending feature comparisons and expensive upfront costs, and when you finally get the thing installed, people don't know how to use half the features you've paid for!
That's why with our 5-Star Package, we've made it simple – free hardware, free calls, and free training, all for a simple monthly price.
Free Handsets

Handsets are usually the single most costly part of any new phone system.

We can provide you with a high-quality HD handset with a backlit colour screen.

This is an ideal solution for workers who aren't always working from the office.

You can dial out from your business phone number and receive calls just as you would sitting at a desk with a handset.

Free training

We provide training to explain features and how they work, making sure you maximise value from your new system.

Free Calls

Yes, that's not a typo! Cloud-based VoIP with Excel Connect Solutions means you don't pay for any calls to UK landlines or mobiles!

Free installation

You get little to nothing for free these days. As a traditional telecoms company with several years in the industry, we can support the whole process from procurement through to installation and offer support throughout the lifetime of the product.

Cloud Technology

We can ensure every caller never hears an engaged tone.

You can make and receive multiple calls at once.

You can add call recording features to maintain customer service and security.

Can offer phone intelligence such as unanswered calls, top 10 caller stats and so much more.
What is happening with the BT 2025 switch off?
In 2025, national telecoms provider BT will make major changes to its services, permanently switching off important communications networks. What this means, particularly for businesses is that after 2025, businesses will no longer have the ability to acquire traditional phone lines, and instead, they will have to switch over to internet-based phone solutions.
It is estimated that over 2 million UK businesses will be affected by the switch off. Primarily, these will be small companies. The biggest impact will be felt by those with heavy use of fax machines or landline telephones.
So why is this happening?
The current copper wire system has seen adaptations and improvements since its inception in the 1800s, however, it is still effectively a service that relies on technology devised centuries ago. The result for BT is the costs of maintaining the system are incredibly high and rising. This also means prices go up for the end-user, you!
These outdated traditional copper wire systems services are simply not optimised for modern business. There are plenty of other methods of data transmission available that are cheaper, faster and more reliable, with the main one being VoIP.
Where do you go from here?
When it comes to adapting business technology following the BT 2025, we recommend Cloud-based VoIP solutions. Not only does VoIP utilise high-speed internet connectivity, but VoIP calls are crisp and clear with a stable internet connection and good bandwidth. With the right equipment, VoIP even lets you send videos, images and documents while making traditional voice calls. This can make your online meetings with employees and clients more impactful.
Handsets are one of the single most expensive cost when investing in a telephone system, not with Excel Communications; we have a great unbeatable offer!
Call us today on 0333 990 0009 for more information or fill in our contact form.
About us and this blog
Onhold Studio has been developing custom on hold audio messages for almost two decades! We specialise in audio marketing for both VoIP and conventional telephone systems. Our team can handle every step of the process for you, whether you need music or on hold messaging, call menu options, or out-of-hours audio messages.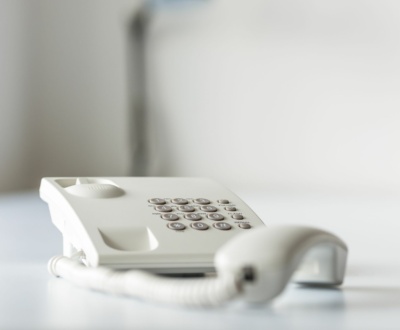 By streamlining customer communication, phone messages can significantly enhance your business's efficiency and ensure a seamless experience for callers.