In a world swirling with acronyms and jargon, we're here to let you know we have a team of phone industry professionals that can assist you from procurement to installation and everything in between. Our team members can go into as much or as little detail as you want; with the key emphasis on getting the right solution for the right price for your business.
Our team can help your business on the following key areas when it comes to communications;
Saving money. Without the need for expensive hardware and architecture, VoIP offers a substantially cheaper alternative to landlines, with lower setup costs and per-call rates. Often, VoIP packages will also bundle cheap international call rates too.
Simple installation and maintenance. If you remember the complexity of installing an intricate phone system, you'll be pleased to note that installing VoIP is a breeze. Chances are, you won't even need a technician.
Accessing a premium suite of features. Here's the fun stuff. VoIP offers the potential to transform the operation of your business. Redirect your calls, see who's calling, send messages to voicemail and scan them on the fly. Conveniently convert text-to-speech, take advantage of auxiliary phone numbers, block pesky spam callers, and much, much more.
Keeping the pre-existing features of your phone system. You won't lose your favourite features. In fact, hosted cloud-based systems do everything your current system does – but better. We'll make sure your on hold messages, hold music, IVRs, menu prompts and auto attendants all stay intact. All we need to know is the make of your new system – or who we can speak with to find out – and we'll send you all the files required to resume business as usual.
The team at Onhold Studio are here to take care of all your VoIP phone system audio needs. Whether you require an automatic voicemail to catch messages when you're employees are away from their desk, an auto attendant to assist your hard-working receptionist, an after-hours message to inform the best means of contact, or an overflow message to let callers know you won't be long – we can supply tailored, high-quality audio that's compatible with your VoIP system.
About us and this blog
Onhold Studio has been developing custom on hold audio messages for almost two decades! We specialise in audio marketing for both VoIP and conventional telephone systems. Our team can handle every step of the process for you, whether you need music or on hold messaging, call menu options, or out-of-hours audio messages.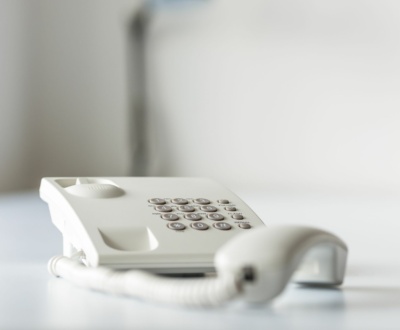 By streamlining customer communication, phone messages can significantly enhance your business's efficiency and ensure a seamless experience for callers.