We all know first impressions count. So why are many businesses still leaving their phone system's first impression? With every single potential customer that calls their business up – to chance?
Have you ever called a business and been met with silence after pickup? You're not the only ones who's noticed so many businesses overlooking this opportunity. It really hurts us when we find yet another example of this. Not to mention having the ability to leave the company a message out of hours when they're closed.
Lots of organisations still think that using the guy or lady from reception to be the voice of their brand
So, why on earth should you use a professional voiceover?
Recording call menu options and/or on hold messages can be a lengthy, complex process. Leaving it to the professionals like us is often a better option. We know exactly how to make your message sound great on your phone system. No matter what age, make or model. This includes finessing the messages to include corporate tone, delivery and so much more.
Your receptionist probably has a great speaking voice and maybe why you hired them. Often, we find when you put them in front of a microphone with a script, they are usually not very engaging. Call it stage fright! They often don't have the knowledge to pull out the character to suit your business and target market. So although a cheaper option. The process becomes lengthy and unprofessional.
Onhold Studio uses professional voice artists that are experienced and have been in the voice or acting industry for decades. That's one of the reasons our customers love them! The main reason we love using them is that they have the knowledge to get the tone just right. Not to mention our expert audio direction team. All of our voice overs have perfect pitch and tonality which reduces your customer's potential frustration at having to wait.
Use A Professional Audio Production Company
Outsourcing to a professional company is a great way to maintain a great branding image, for your target market, with a voice that is matched to suit your brand, a voice over that will be available for years to come if you change anything and one that will always be current and professional.
Whether you need a male or female, young voice or more mature, at Onhold Studio we have a great range of quality, experts to voice our messages. Check out our most popular voiceovers that our customers really love using, take a listen to our most popular ones here to see what different tones, genders and ages can sound like as the first point of your business.
If you want to learn more about how to invigorate your phone system and sound professional, whilst at the same time getting across your marketing messages in style contact our team or call 0333 990 0009 for a no-obligation quote to increase the efficiency of your phone system.
About us and this blog
Onhold Studio has been developing custom on hold audio messages for almost two decades! We specialise in audio marketing for both VoIP and conventional telephone systems. Our team can handle every step of the process for you, whether you need music or on hold messaging, call menu options, or out-of-hours audio messages.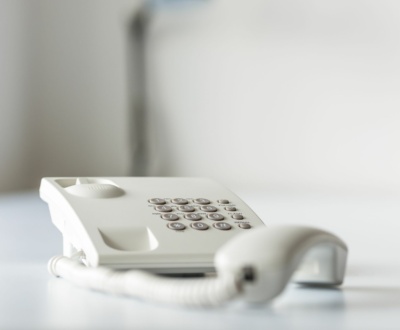 By streamlining customer communication, phone messages can significantly enhance your business's efficiency and ensure a seamless experience for callers.