People hate being put on hold, but what they hate more is being on hold in silence. But how long should you be keeping your customers on-hold? And what's the optimum time before they simply hang up?
Velaro did a study in 2012 and revealed:
32.3% of callers believed they should never have to wait on-hold
27.6% said they'll wait on hold for one minute
30.2% said they'll wait for one to five minutes
9.9% said they'll wait 5-10 minutes or as long as it takes
The average call centre hold time is estimated at 13 minutes, so when 57% of customers find long hold times to be a frustrating part of the service experience. [HubSpot] obviously, reducing hold times should be the goal, but when you are unable to do that it's important to have procedures in place to minimise dissatisfied customers. After all, A good customer service experience heavily impacts recommendations. Customers who rate a company's service as "good" are 38% more likely to recommend that company to friends and family. (Qualtrics XM Institute) and 72% of customers will tell six or more people if they have a satisfying experience. (Esteban Kolsky).
So, we all know that popping your customers on hold is inevitable, just try and keep it to less than 2 minutes, otherwise, you could be losing valuable customers and if you must keep them on-hold, don't do it in silence!
Check out are FAQ blog for more info on best practices for your on-hold marketing.
About us and this blog
Onhold Studio has been developing custom on hold audio messages for almost two decades! We specialise in audio marketing for both VoIP and conventional telephone systems. Our team can handle every step of the process for you, whether you need music or on hold messaging, call menu options, or out-of-hours audio messages.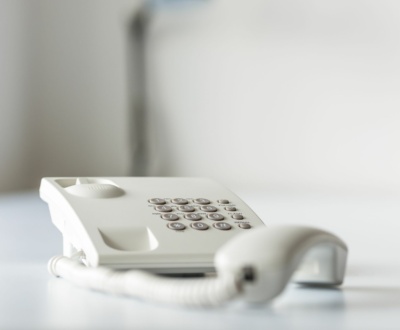 By streamlining customer communication, phone messages can significantly enhance your business's efficiency and ensure a seamless experience for callers.