Year after year, business continues to change—out with the old and in with the new, almost like the resolution we make to ourselves every New Year! However, one thing that will never change is the necessity of communicating with your customers.
This can happen in many forms, but still to this day, when it seems like everything is handled by email, surveys still suggest that over 60% of people feel their queries are handled more efficiently over the phone.
How To Decide On A Voiceover for Your Business
While it would be lovely for it to be as straightforward as someone calling up to ask a question and getting an answer straight away, we do not live in that ideal world. There are many moving parts in the machine that require customer information, multiple transfers, and long waits on hold.
Those long times waiting on hold are often an overlooked, untapped source of client attention. There have been many times we've all sat there listening to the same jingle on loop, getting lost in our thoughts about how we wish they would hurry up, but at Onhold Studio, we believe in getting the most out of your calls.
Our professional team can create a bespoke production for your business as we have worked with a wide variety of industries, making sure their clients are not left in the dark about sales, mission statements, charity work, accolades and awards, holiday working hours, company history, and anything else you would like your clients to know!
With the New Year quickly approaching, businesses are ready to implement their end-of-fourth and start-of-first-quarter plans. Sales, events, and a new coffee machine in the lobby If your clients would benefit from learning more about it, don't pass up the opportunity to market to them.
Why Do You Need Auto Attendant?
An on hold message has been shown to increase caller retention rate by 40%, a massive boost that you can't get elsewhere. Not only that, but with a marketing message present, requests for your services and products can also increase as they will be more informed about what is available to them.
About us and this blog
Onhold Studio has been developing custom on hold audio messages for almost two decades! We specialise in audio marketing for both VoIP and conventional telephone systems. Our team can handle every step of the process for you, whether you need music or on hold messaging, call menu options, or out-of-hours audio messages.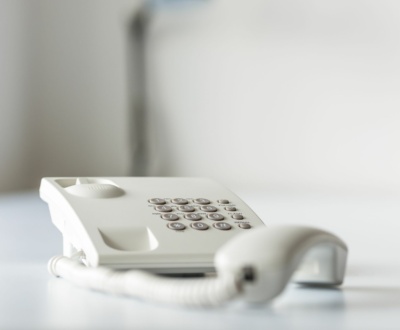 By streamlining customer communication, phone messages can significantly enhance your business's efficiency and ensure a seamless experience for callers.