Last week we conducted our first outbreak preparation meeting, focusing on steps we could take to best protect the impact to our customers and staff while remaining open and fully operational. Plan for how to respond to any acute local outbreaks that could affect the operation of our business from voiceovers, admin staff through to our call support centre staff.
We feel strongly that we wouldn't be staying true to our human-centred values if we didn't pay close attention to advice from Public Health England, the ECDC, and the WHO to play our part in helping look after the people in our team and around us that are known to be vulnerable to serious risks to their health from COVID-19.
Service as Normal at Onhold Studio
Therefore, for the immediate future, service at Onhold Studio will continue as normal, but we will update this page as soon as the need arises.
If you are planning to visit any establishments now or in the immediate future, go out of your way to support your local businesses. Go the extra distance to support your local convenience store, bookshop, greengrocer and bakery. We can only assume other small companies are in a similar position and find themselves with at best a few weeks capacity to struggle through a sharp downturn before any significant reduction in businesses threatens their survival.
Our thoughts go out to the many people around the world who have lost loved ones, and those that are directly affected by COVID-19. To the brave and selfless medical professionals all around the world, we commend and celebrate your efforts.
Keep Your Customers Informed
Fitness centres, GP and Dental Practices, health clubs and gyms are seeing a rise in phone calls due to concerns about Coronavirus COVID-19. The time a caller is on hold can be used to explain new procedures put into place for the safety of your staff and the general public including increased sanitisation practices, additional hand sanitiser stations, more robust cleaning processes and extra cleaning shifts.
About us and this blog
Onhold Studio has been developing custom on hold audio messages for almost two decades! We specialise in audio marketing for both VoIP and conventional telephone systems. Our team can handle every step of the process for you, whether you need music or on hold messaging, call menu options, or out-of-hours audio messages.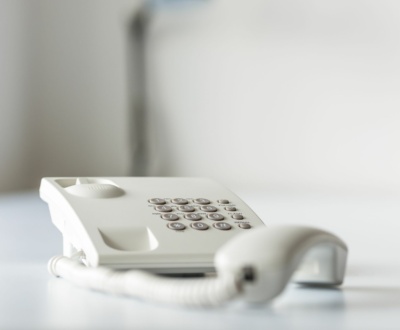 By streamlining customer communication, phone messages can significantly enhance your business's efficiency and ensure a seamless experience for callers.