There is no denying the internet is a beautiful thing. With it, we can access a wealth of knowledge with just a click of a button.
But did you know every time you log on to the web, considerable amounts of CO2 emissions are being produced, destroying the earth's atmosphere?
In fact, the global internet uses more electric than the whole of the UK (416.2 terawatt-hours of electricity per year to be precise).
So what are we doing about it?
Well, here at Onhold Studio, we are always working to provide sustainable and environmentally friendly solutions for our customers. That's why we're pleased to announce we're now able to offer our clients a carbon neutral hosting solution – free of charge and starting now!
The benefits of this scheme are numerous. Obviously there are incredibly positive environmental repercussions to our scheme. Nowadays, people are far more aware of the world around them and many see Corporate and Social Responsibility as a must.
The fact that we're able to be a part of this movement is something we are proud of as well as something we hope will continue to attract more fantastic clients and partners.
Over the course of a year with 1000 monthly page views…
N&P Windows would have produced 25kg of CO2, as much CO2 as boiling water for 3448 cups of tea.
Talking Life would have produced 53kg of CO2, around the same amount energy needed to drive an electric car 430 miles.
The Haven Home Interiors would have produced 113kg of CO2, roughly the same weight as one sumo wrestler.
That's a whole lot of pollution right? Thankfully with the help of our hosting partner, we have given the planet a green light by reducing our own, and our clients' carbon emissions.
If you're serious about reducing the carbon output of your business, using a carbon neutral web host can be a big step toward achieving that goal. Please contact us today and we'll be happy to help.
About us and this blog
Onhold Studio has been developing custom on hold audio messages for almost two decades! We specialise in audio marketing for both VoIP and conventional telephone systems. Our team can handle every step of the process for you, whether you need music or on hold messaging, call menu options, or out-of-hours audio messages.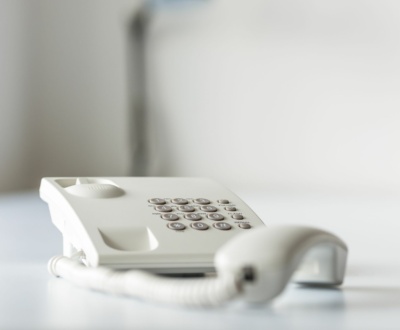 By streamlining customer communication, phone messages can significantly enhance your business's efficiency and ensure a seamless experience for callers.