Email marketing is still a very popular and successful way to market your business, take a look at these 10 email marketing stats that'll make you rethink your strategy.
The industry average email click-through rate is 2.62%. (Mailchimp, 2022)
The industry average unsubscribe rate is 0.26%. (Mailchimp, 2022)
Monday has the highest Open rate, whilst Tuesday had the highest click-through rate [Campaign Monitor
The most effective strategies for email marketing campaigns are subscriber segmentation (78%), message personalization (72%), and email automation campaigns (71%). (HubSpot Blog Research, 2021)
As of March 2021, 45.1% of all email traffic was SPAM. (Statista)
Nearly 1 in 5 email campaigns sent is not properly optimised for mobile. (Superoffice)
For every $1 you spend on e-marketing, you get MORE THAN $43 in return. (Superoffice)
40% of consumers say they have at least 50 unread emails in their inboxes. (Sinch, 2020)
The number of email users globally is set to grow to 4.48 billion users by 2024. (Statista, 2021)
99% of email users check their inbox every day.[Don't disappoint me]
Remember, If you're using email marketing as a strategy to get your customers to call you. Don't lose out on leads and make sure your on-hold marketing is on point too.
Interested in more marketing blogs? check out the simple 5 step marketing strategy for your small business.
About us and this blog
Onhold Studio has been developing custom on hold audio messages for almost two decades! We specialise in audio marketing for both VoIP and conventional telephone systems. Our team can handle every step of the process for you, whether you need music or on hold messaging, call menu options, or out-of-hours audio messages.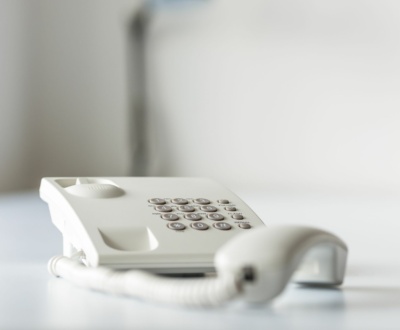 By streamlining customer communication, phone messages can significantly enhance your business's efficiency and ensure a seamless experience for callers.