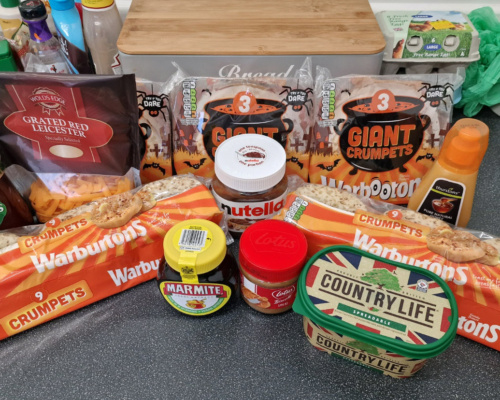 We've Gone Absolutley Crumpets at Onhold Studio
When we first heard that Warburtons (not spon), were holding a National Crumpet Week, the Onhold Studio team, who are all serious self-confessed foodies decided we would get in on the crumpet action.
To commemorate National Crumpet Week, the crumpet baker has created a series of at-home crumpet recipe hacks. Warburtons collaboration with Pizza Hut to create the next viral sensation. The Crumpet Crust pizza! Pizza Hut's classic pepperoni pizza crust is replaced with cheesy toasted crumpets in a hole-y new take on the stuffed crust.
Alongside the Pizza Hut and Warburtons Crumpet Crust Pizza, the series of at-home crumpet hacks includes some inventive creations. Including the The Crumpnut – a delectable crumpet donut topped with icing and sprinkles. If you've got a really sweet tooth try the crumpet banoffee. Bananas, caramel sauce and lashings of clotted cream.
To add a savoury element, some people sprinkle a little salt on top of the butter. A thin layer of jam or honey on top of the butter is nice. But a slice of strong cheese is even better. Toasting your crumpet allows you to make an The Crumpey Breakfast Stack, a mouthwatering breakfast burger complete with bacon, egg, tomato, or sausage for a delicious start to the day — that's our favourite!
Or if you're a cheese lover, the delicious cheesy croquet with cream cheese and béchamel sauce.
Lastly why not take your bao game to the next level with The Crump-bao Bun… Teriyaki pork garnished with coriander, chilli and sesame seeds. Encased in a soft pillowy crumpet to absorb all the saucy goodness.
For those days when something simple will suffice, we don't see anything wrong with a simple toasting and lashings of soft butter. Enjoy!
Keep an eye on our blogs for more great stories from Onhold Studio.
About us and this blog
Onhold Studio has been developing custom on hold audio messages for almost two decades! We specialise in audio marketing for both VoIP and conventional telephone systems. Our team can handle every step of the process for you, whether you need music or on hold messaging, call menu options, or out-of-hours audio messages.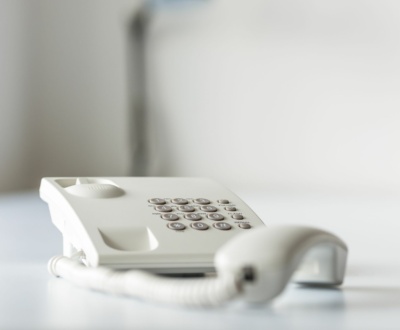 By streamlining customer communication, phone messages can significantly enhance your business's efficiency and ensure a seamless experience for callers.