The simple answer is no – search engine submission isn't necessary. The majority of search engines nowadays (most notably Google) crawl and index pages by following links. Using that logic, a single inbound link from any already-indexed page will identify your page to the engine. Subsequently, if that page links to other pages within your site, they will also be indexed… and so on.
For this reason, inbound linking is very important. In fact, acquiring back-links may be the most importance of SEO. In theory, though, a website owner shouldn't have to 'scout' or 'hunt' for links. If the presented content is of interest, useful, and/or important, there is a natural tendency among web users to link to information. This is the basis for the Google PageRank algorithm.
With all due respect, submitting your site to the search engines can't hurt. Plus, it only entails about 5 minutes of added work assuming you only submit to the big guys. And once is enough… you don't need to submit your site more than once. It doesn't help or get your site crawled any quicker or more often.
It should be noted that submitting your site to Google, Yahoo, MSN, and many others doesn't cost a fee. Many SEO companies assert that you need to pay to be indexed. This isn't the case and we would stay away from these companies. They are money hungry and aren't looking out for your best interest.
Would you ever consider going on a holiday across Europe without bringing a map? It is hard enough to find your way in some places with a map. How hard would it be if you tried this adventure without one? Yet, this is exactly what people do every single day in the online world. They tried to build their own businesses online without having a roadmap to success. Then, after months or years of just wandering around online, they give up in frustration and quit. They walk away saying that the Internet doesn't work for them. The reason it didn't work is that they didn't pick up a map and follow it!
You don't have to end up lost in the online shuffle. Below will give you six steps to help you map out your course and get you started in the right direction. It isn't everything that you need to know by any stretch of the imagination, but it will give you a basic foundation to build upon.
Consider it your beginner's map to Internet marketing profits.
1. Choose a targeted market
The biggest mistake most people make when starting a business is that they choose a product and then try to find people who want to buy it. If that is the direction you are starting from on your journey, then you are going the opposite direction from your destination. Wise businesses operate from a different concept. They pick a market first, and then they pick a product those people are searching for. In other words, instead of trying to find leads to sell their product to, they find targeted leads and then ask them what they are wanting to buy.
Don't even consider starting a business until you know exactly where you are going to get your leads from. Think targeted customers first. Then, you can come up with a product for those individuals. Would you rather have 1,000 hits a day at your site of a general audience or 10 hits a day of people who are desperate and willing to pay any price to buy your products? If you are smart, you will choose the people who are ready to buy!
2. Create a USP
Create a Unique Selling Position for your product or service. Too many companies are just trying to be me-too companies online. You cannot be just like the next guy and expect to make a profit in a global economy. Just going to the next guy's web site to order is too easy for your customers.
You have to create a Uniqueness for your product or offer. What can you offer that no one else can? Can you offer better guarantees, better customer service, more technical support, faster shipping, or lower prices? Think of something that will set you apart from all of your online competitors and tell in complete detail what it is.
3. Pick a Domain Name and Hosting Service
The next step is to pick a domain name that describes your company, USP and offer. Try to keep them as short and descriptive about your business as possible. Avoid using dashes or misspellings of your product. Both of these things will cause people to leave out part of your domain if they type it in. Someone else will be getting free traffic that you worked hard to obtain.
4. Develop a Customer Friendly Site
The next step in the process is to develop your web site and put it up for the world to see. When designing your site, keep the customer in mind, always. Provide order forms for online credit card orders. Make all of the links easy to understand. Try to keep your site simple. Think like a customer, not the business owner.
Your customers are not nearly as interested in your business as you are. Make sure to put the benefits of your site and your USP right on top of the site. More than half of the web surfers never drop down past the first screen full of information. So, you have to give them the information they need as quickly as possible. The rules for any type of business are Benefits, Benefits, and more Benefits.
5. Offer a Freebie
One of the major keys to developing traffic and sales at your site is to always offer some type of freebie as a drawing factor. For example, I offer dozens of free reports, weather reports, news, and more. My greatest drawing factor throughout the past 8 months though has been the two free e-books which we offer on our site to people who subscribe to this newsletter.
You need to come up with a freebie no matter what type of business you are in. Create a free report and give it away. Add in a message board or some other type of CGI program on your site. Give a free demo of your software. Create something that you can give away for free on your site to draw in the visitors.
6. Start Your Own Opt-In List
Almost every full-time Internet marketer we know has developed their own Opt-in email list of some type. For most of them, it is a weekly newsletter they send out by email. For others, it may be a Tip of the Day. Other people might just have a list that they send out important updates to.
No matter what you choose to do, odds will be on your side if you concentrate on building a list of loyal email subscribers. Very rarely do customers purchase from you the first time they visit your site. Most of them will get on your list, hang out for a few weeks or months, and then they buy from you. They have to get to know you before they are willing to spend their money with you.
You wouldn't consider going on a trip without a map. So don't try to go it alone online without a map.
About us and this blog
Onhold Studio has been developing custom on hold audio messages for almost two decades! We specialise in audio marketing for both VoIP and conventional telephone systems. Our team can handle every step of the process for you, whether you need music or on hold messaging, call menu options, or out-of-hours audio messages.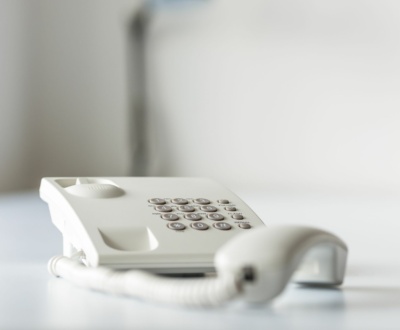 By streamlining customer communication, phone messages can significantly enhance your business's efficiency and ensure a seamless experience for callers.