Just like the majority of companies Onhold Studio had to act fast at the beginning of the 2020 Covid-19 Pandemic. The team at Onhold Studio were sent home on 12th March 2019 where they would remain for much of the spring and early summer.
But how did we manage to stay fully operational?
Thanks to modern day technology the team made all their IT equipment portable!
The VoIP telephone platform was set up in seconds.
Microsoft teams helped with meetings.
We set up our Microsoft 365 accounts on laptops and tablets.
And just like that Onhold Studio was functioning portably!
Onhold Studio managed to service all client as normal with no interruptions due to working from home. In fact, OHS were creating Onhold messages even quicker than usual thanks to our range of professional voiceovers also working from home.
If you need help setting up your team for future home working scenarios speak to the Onhold Studio team today. Our Audio branding department, IT support department, and VOIP telephone department will happily assist!
About us and this blog
We offer a wide range of services for businesses of all sizes. From audio for telephone systems, stunning videos and even website creation!
Request a Free
On Hold Demo

Let Onhold Studio™ record a FREE On Hold Demo to present to your team. We would love your input and we welcome any information you feel is important to include in your own bespoke audio sample.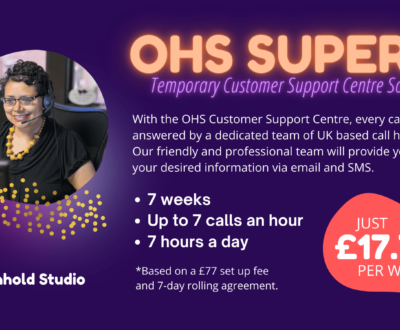 Businesses are finding it increasingly harder to ensure there's always someone available…